The more sun protection, the better
Reviews and recommendations are unbiased and products are independently selected. Postmedia may earn an affiliate commission from purchases made through links on this page.
Article content
Now that warmer weather is in full swing, it's imperative to recognize the importance of incorporating SPF into your daily routine. However, is SPF makeup alone enough to ensure your face is fully protected from the sun's harmful rays?
When it comes to using SPF makeup, Dr. Geeta Yadav, board-certified dermatologist and founder of FACET Dermatology, warns about the significance of reapplying your SPF throughout the day. This is because you can't just rely on one application of SPF makeup to protect you from sun up until sundown.
Article content
"SPF makeup is not actually that important or valuable, to be honest," states Dr. Geeta Yadav. "The majority of people using SPF makeup will not even remotely apply enough SPF makeup to get adequate UV coverage and defence. For example, you need around half a teaspoon of SPF at least to protect the face and neck — most people would not use that much foundation, but companies are testing their SPF makeup formulas in quantities designed for traditional sunscreens, so to get true SPF protection, you need to be applying that amount. And people are certainly not going to reapply their foundation every two hours to get continuous SPF protection!"
In order to counter this, Dr. Yadav recommends fully protecting your skin from encountering any sun damage by applying traditional sunscreen first (like these dermatologist-recommended options) and then applying makeup on top. This is because you can't solely rely on SPF makeup as a form of protection, and, instead, you must be diligent about reapplying your SPF throughout the day.
Essentially, to get the most out of your daily SPF coverage, be sure to start off with a layer of sunscreen underneath and pair that with your favourite SPF-infused skincare and makeup products. The more protection, the better.
Article content
Here are some go-to's to ensure additional sun protection throughout the day.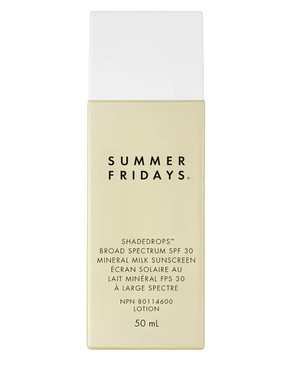 The Summer Fridays ShadeDrops Broad Spectrum SPF 30 Mineral Milk Sunscreen is designed to be a lightweight, reef-friendly, SPF 30 mineral sunscreen. Since it's formulated to help shield skin from UV rays and leaves your skin looking soft with a natural finish, this is a great everyday base option to pair with makeup.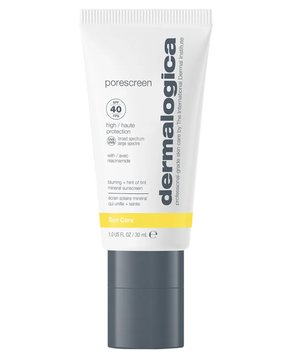 The Dermalogica Porescreen SPF 40 offers a sunscreen and makeup hybrid, inclusive of mineral sunscreen that has both a blurring effect and a hint of tint.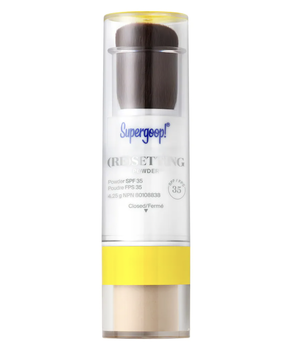 The Supergoop! (Re)setting 100% Mineral Powder SPF 35 (Translucent) offers a convenient way to reapply SPF throughout the day. This is because it's a mineral, non-nano-setting powder formulated to help set makeup and mattify shine.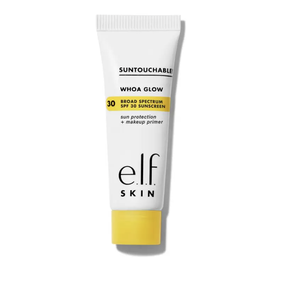 The e.l.f. SUNTOUCHABLE! WHOA GLOW SPF 30 MINI is the ideal travel-size SPF-infused glowy sunscreen and makeup primer hybrid. Hello, flawless base!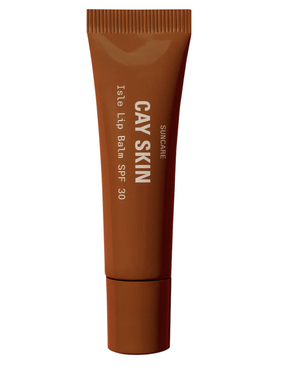 Don't forget about your lips. The CAY SKIN Isle Lip Balm SPF 30 is a hydrating and protective lip balm that's perfect for toting around on the go for instant SPF reapplication.
Article content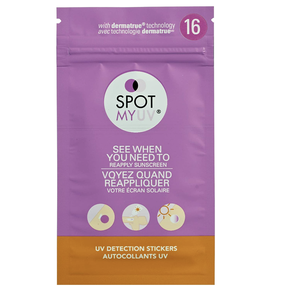 If you're curious about when you should start to reapply your SPF during the day, the SPOTMYUV UV Detection for Sunscreen Stickers are actually clinically proven UV Detection Stickers that feature Dermatrue skin-mimicking technology designed to give you a personalized reminder of when it's time to reapply sunscreen. 
Remember, it's the sea-sun for SPF. SPF makeup is a great addition to your everyday routine but it must be paired with a base layer of traditional sunscreen to ensure maximum and effective protection throughout the day. Plus, reapplication is key to ensuring a full day of fun in the sun.
Upgrade Your Work From Home Space With These Essentials

Best Face Masks For Every Price Point Treat Yourself To The Ultimate Self Care Night
Shopping Essentials is a new category that features highly researched products, new and exciting launches or behind-the-scenes info — learn more.