Medical esthetician outlines what to look for in skincare, ideal routine
Reviews and recommendations are unbiased and products are independently selected. Postmedia may earn an affiliate commission from purchases made through links on this page.
Article content
Dewy skin is all the rage. What started as an emerging trend in the Asian beauty market has made its way west. After many celebrity endorsements — Hailey Bieber created an entire range of products based on this trend — and influencer mentions, the trend is officially here to stay.
Dewy skin looks hydrated, fresh, bouncy and youthful — almost moist — but ultimately glowing. It's typically viewed as a natural-looking, healthy appearance. However, achieving the desired dewy look often takes some work (unless you are naturally blessed with it — congrats!).
Article content
We spoke with Suzanne Power, senior medical aesthetician at 8 West Clinic in Vancouver, on what an ideal skincare routine looks like, what ingredients to look for in your skincare and how to achieve the coveted dewy look.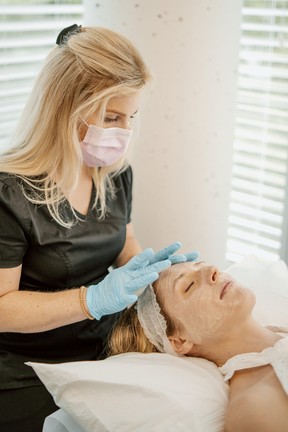 Q&A with Suzanne Power, senior medical aesthetician at 8 West Clinic
Q: What should a typical skincare routine include?
A: It doesn't have to be fancy but some of the fundamentals of a morning routine would be: 
A cleanser

that is suited to your skin type that will effectively remove makeup, excess oil and daily pollutants.

Exfoliation — SO important! Whether you have dry or oily skin or even sensitive skin, you still need to remove the dead skin cells that can build up leaving your skin looking tired and dull. Also allows for deeper penetration of products and keeps that outer layer functioning. A must for helping reduce fine lines and wrinkles, pigmentation and more.

An

antioxidant (vitamin C is the best)

to protect from free radical damage. These molecules penetrate into our skin and break down our collagen and basic skin structures.

Moisturizer suited to your skin needs. Whether it's adding

natural moisturizing factors

or

reducing oil and mattifying

, your skin needs something to provide an added barrier.

SPF

!!! 
Article content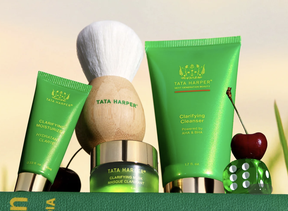 Q: What is the most important thing when it comes to taking care of our skin?
A: Consistency is key. A morning routine to prevent damage from the environment (the biggest contributing factor to premature aging) and an evening routine to help regenerate and renew. Also, a balanced diet, exercise and adequate sleep will feed your skin from the inside out, removing the build-up of toxins to give you an inner glow. 
Q: What does "natural" and "clean" mean in skincare? Should we be looking for natural or clean products? 
A: A natural product refers to a product that hasn't been created in a lab and is found in the environment around us. They haven't been regulated or tested so you can't be sure of the quality, effect or actual ingredients in them. They could have only one ingredient that is natural and still be marketed as "natural." Also, not everything that is natural is good for your skin but companies have used this clever marketing tactic to jump on this trend so it's good to do your research on the product and the ingredients. 
Clean means the product is free from parabens and synthetic ingredients however we need some parabens to give the product a shelf life so are actually needed in skincare.
Article content
Q: Are there specific ingredients we should look for in skincare products? 
A: When looking at the back of a bottle there's a list of ingredients that run from highest percentage to lowest. So if the product claims to be a vitamin C, retinol or hyaluronic acid, it should be up at the top of the list.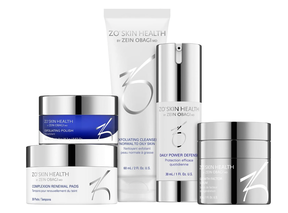 Q: What skincare brands do you recommend?
Q: Which products or ingredients do you recommend to help achieve glowing or dewy skin?
A: Lactic acid is a gentle hydrating exfoliant. Any exfoliation as I mentioned above. Anything with Hyaluronic acid in it. This will naturally plump up the outer layer of skin and attract moisture so it smooths fine lines and provides radiance.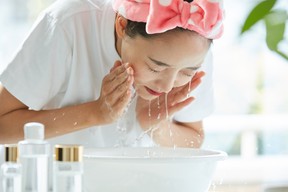 Q: Any other skincare tips or tricks you can share?
Always

wash your face gently

(no harsh cloths) and with cool-tepid water. Do not wash your face in the shower as the hot water will strip your natural barrier and over time skin can become sensitive and unbalanced.

Change up your products depending on the time of year as the environment will affect what your skin needs. Also as you age — what you used a couple of years ago may not be right for your skin now.

I can't express enough how internal health can affect your skin. From food intolerances to lack of certain vitamins and proteins within the body. Not drinking enough water and not getting enough sleep can also negatively impact your skin. Also, the biggest one is reducing inflammation in the gut. It all matters. Remember your skin is the largest organ of the body and waste and toxins from the body are excreted through your sweat glands which are in every pore of your body. So honestly, your skin will be a sign of your internal health. It all begins there.
Skincare essentials: Dewy skin must-haves

The glow-getters guide to the greatest Vitamin C serums
Shopping Essentials is a category that features highly researched products and reviews, new and exciting launches, plus behind-the-scenes info on your favourite brands — learn more here or sign up for our newsletter.